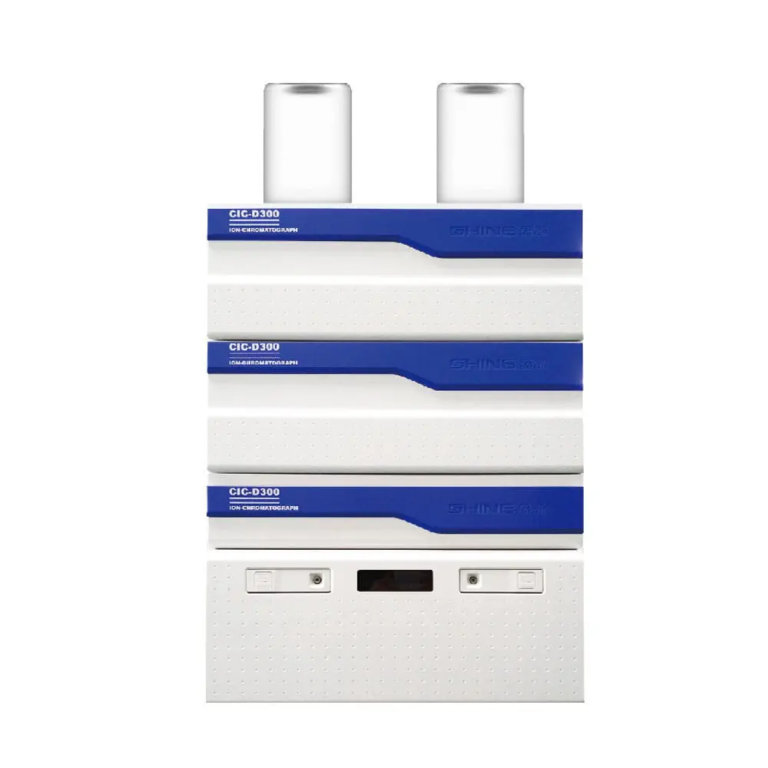 CIC-D300  is a kind of ion chromatograph with dual-channel system design. It has stable performance and powerful function. Each channel runs independently at the same time, and does not interfere with each other. It can realize the simultaneous detection of anions and cations, and double the work efficiency.
The workstation of the observatory realizes the integration of the two-channel workstation, which is easy and fast to operate.One machine can meet the detection requirements of environment, food, chemical industry, electric power, disease control, electronics, mining and metallurgy and other fields.
Technology Advantage:
Cation and anion dual-channel system, with both channels operating independently without disturbing each other and cations and anions being detected simultaneously;
Eluent thermal buffer system in which eluent enters into the columns after preheated, to avoid bubbles generated from rapid heating;
Intelligent flow path mode, one-key operation to complete flow path switch, automatic cleaning to save time and labor;
Built-in low-pressure degassing technology to eliminate bubble interference for more stability;
The world's leading full-range series of chromatographic columns able to detect of ions with varied compositions;
Excellent performance to support all your applications.
Product Parameters
Pump
Maximum Pressure:35 MPa(PEEK)
Pressure Display Accuracy:≤0.1MPa
Flow Rate Range:0.001~9.999mL/min
Conductivity Detector
Cell Volume: ≤0.8μL
Detection Range:0~50000μS/cm
Detection Resolution:≤0.0020nS/cm
Electronic Noise:0.02nS
Temperature Range:Room temperature+5~60℃(41 ~140℉)
Maximum Pressure:10.0MPa
Built-in Eluent Generator
Eluent Types:KOH/NaOH/MSA
Eluent Concentration Range:0.1-120mM
Concentration Increment: 0.1mM
Flow Rate Range:0.1-5.0mL/min
Pressure:5MPa-20MPa
Power Requirements:150W
Dimensions(L*W*H*):500*500*760 (mm)
Net Weight(KG):48
Gross Weight(KG):73